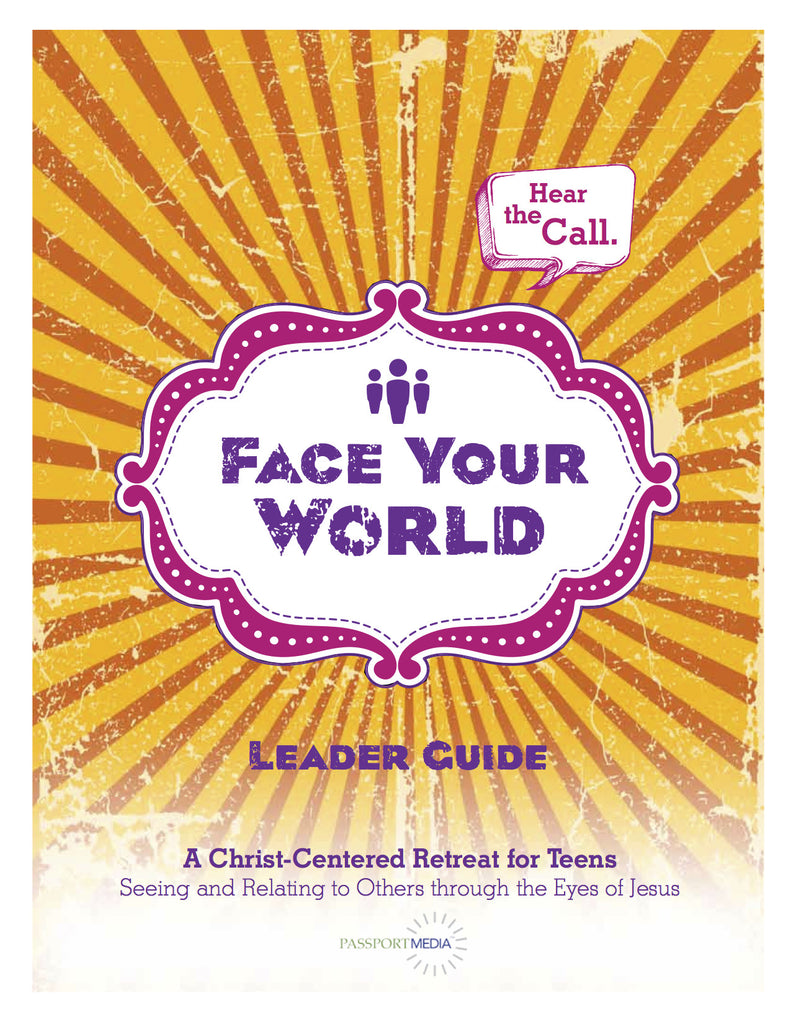 Face Your World - Youth Retreat Curriculum
Everything you need for an awesome three-day youth retreat – all in one package. Face Your World focuses on opening students' eyes to the world around them. They'll depart with a new perspective and a commitment to relate to others in the way demonstrated by Jesus. This user-friendly retreat offers youth leaders thoughtful ways to help students grow stronger in their faith and helps them think about becoming active in their church and community.
What is included?
Four Bible studies

Three Worship templates - with song suggestions, prayer experiences, preaching commentary, and response activities

Two Celebrations - Passport style!

Recreation focused on group building activities that can be indoor or outdoor

Two Evening Parties for your youth to enjoy – also includes two alternate options
*To make it easier, we will print the student journal for you. The student journal contains morning devotions, Bible study pages and worship activities. Each participant will need his or her own student journal. Order these with the curriculum and you are set for a meaningful retreat.
Format: Downloadable PDF.