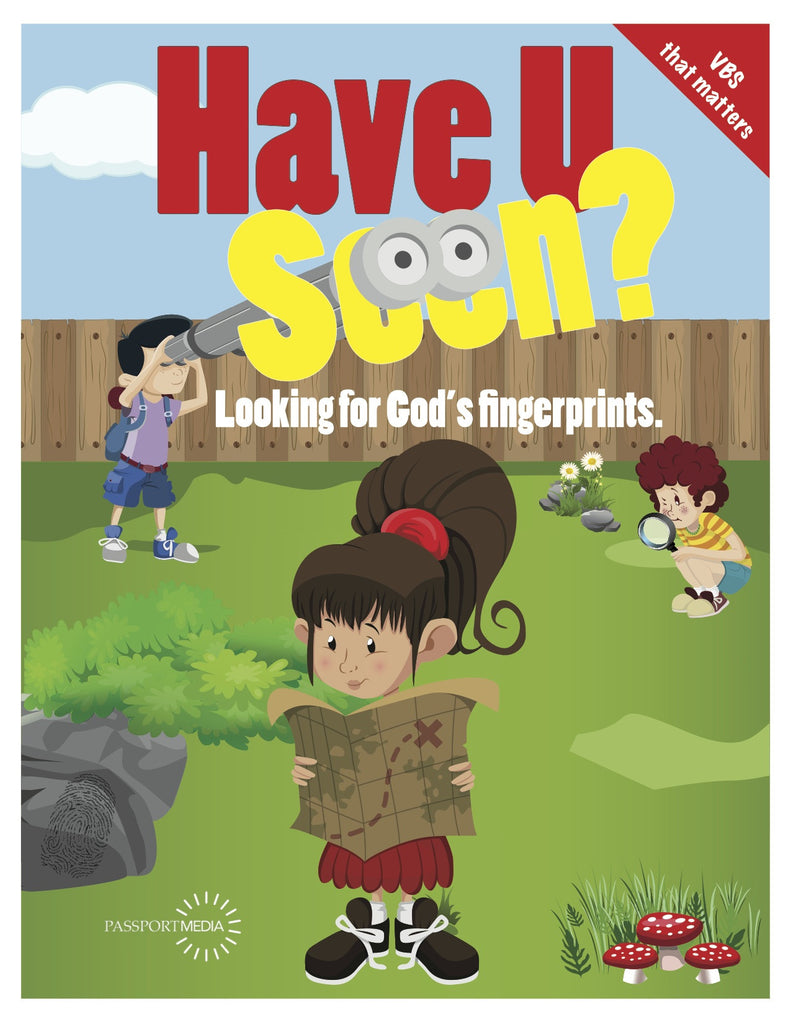 Have U Seen? Vacation Bible School
Have U Seen? is designed to be both comprehensive and easy to use. Invite your children to discover God's fingerprints in their own backyard and beyond. Amazing things happen when children discover God at work around them!
Each unit guides children to engage scripture and explore their role in God's mission through developmentally and theologically sound activities.
Complete with everything you need for a successful VBS, Have U Seen? includes:
All the musical tools you need at your fingertips:
Split-Tracks
Stereo Tracks
Lead Sheets
Chord Charts
Motions Guides
Listening CDs (available by purchase here or download via CDBaby, iTunes® and Amazon®)