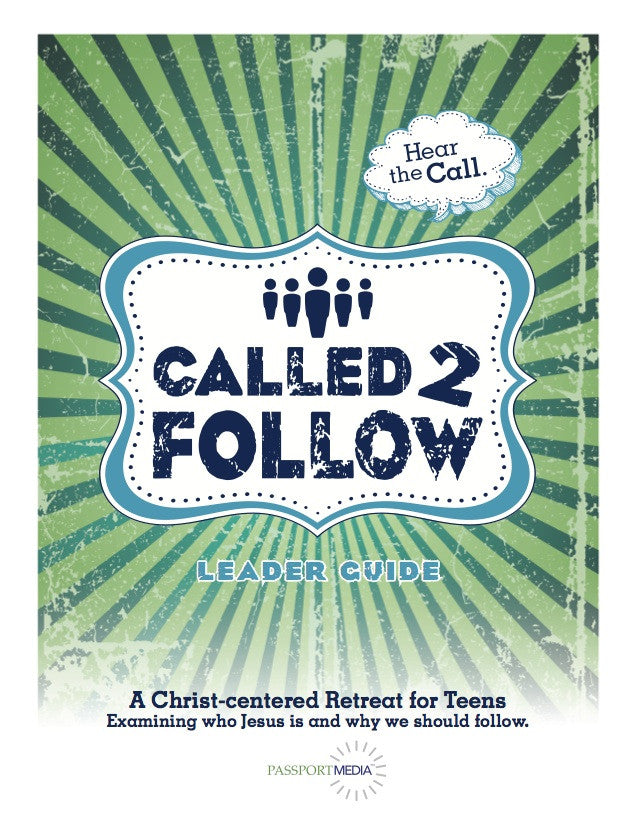 Called to Follow - Youth Retreat Curriculum
The Called To Follow youth retreat curriculum  everything you need for an awesome three-day youth retreat - all in one package. Called to Follow, focuses on who Jesus is and why we should follow Him. This easy-to-lead retreat offers youth leaders thoughtful ways to help students grow stronger in their faith, and helps them think about becoming active in their church and community. 
What is included?
Four Bible studies

Three Worship templates - with song suggestions, litanies, preaching commentary, theme videos and response activities.

Two Celebrations - Passport style!

An Outdoor Recreation event focused on group building activities.

Two Evening Parties for your youth to enjoy - Follow the Leader: an Ice Breaker event for the first night of the retreat, and a new and exciting twist on Capture the Flag for night two!
Need a little extra guidance to host your retreat? Our Passport Camp summer staffers especially trained to lead PASSPORTretreats. Each retreat package includes a list of staffers, organized by location and specialty (music, preaching, teaching). You can call on them to help with everything from teaching Bible study to leading worship to organizing games. 
Additional companion journals are $2.99 each here*