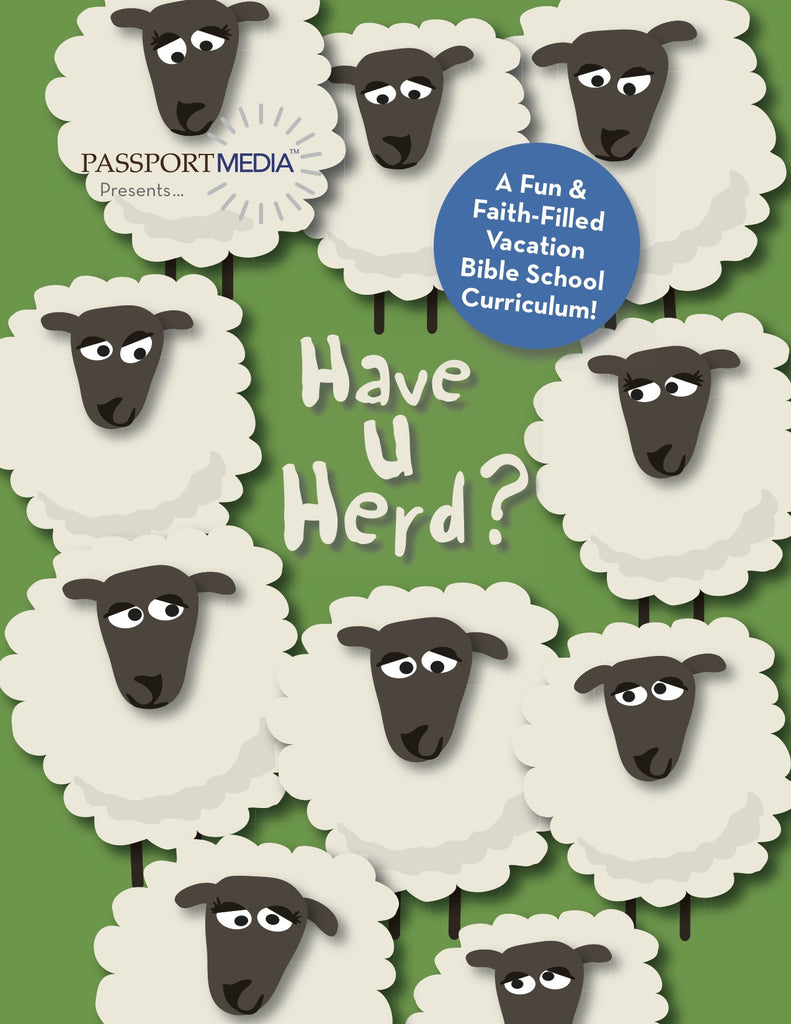 Have U Herd? Vacation Bible School
Have U Herd? is designed to be both comprehensive and easy to use.  Children's imaginations will ignite through this wild and woolly VBS while they learn to listen for and respond to the voice of the Good Shepherd. 
Each day children will be reminded of Jesus' words in John 10:27—"My sheep hear my voice. I know them, and they follow me."  These words will guide them through fun and interactive activities, each designed to emphasize hearing and listening to Jesus.
Complete with everything you need for a successful VBS, Have U Herd? includes:
Director's Guide 

Bible Stories

Mission Stories

Music 

(including 5 original songs!)

Crafts 

Games

Snacks

Printable resources and teaching aids
All the musical tools you need at your fingertips:
Split-Track
Stereo Track
Lead Sheet
Rhythm Sheet
Piano Score
Listening CDs (available by purchase here or download via CDBaby, iTunes® and Amazon®)
For your free sample, visit: http://getstarted.passportcamps.org/haveuherd-vbs/
Click to sample music: http://www.cdbaby.com/cd/carterandbarnyrobertson2